08.02.2018
Schmersal with new sales partner for safety light grids in Turkey
Ilke Otomayson deals with leading international brands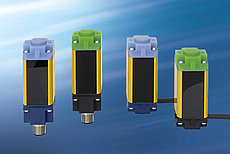 Wuppertal, 8 February 2018.
The Schmersal Group is expanding its businesses activities in the booming Turkish market: the specialist in machine safety has entered into a sales partnership with Turkish company Ilke Otomasyon. "Turkey is currently one of the most important growth markets. We are looking forward to being able to reinforce our offering of our wide product range of opto-electronic safety components and systems through our new sales partner Ilke Otomasyon," explains Klaus Schuster, Managing Director of Safety Control GmbH, a subsidiary of the Schmersal Group. Safety Control specialises in the development and production of opto-electronic safety products and developed into a successful international provider in this area. "With our broad range of light barriers, light grids and light curtains, we can develop individually customised safety solutions to meet the differing requirements of our customers," reports Klaus Schuster.
Ilke Otomasyon is a young, dynamic company which acts as a wholesaler distributing leading international industrial automation brands. As well as its headquarters in Istanbul, Ilke Otomasyon has has one further sales office in Çerkezköy which is located in the industrial area. The company was founded in 1997 and now has around 20 employees.
"The opto-electronic safety products from Schmersal are the perfect addition to our range of state-of-the-art automation technology. The Schmersal brand is recognised all over the world and therefore fits in very well into our portfolio," explains Yavuz Kavak, Managing Director of Ilke Otomasyon.